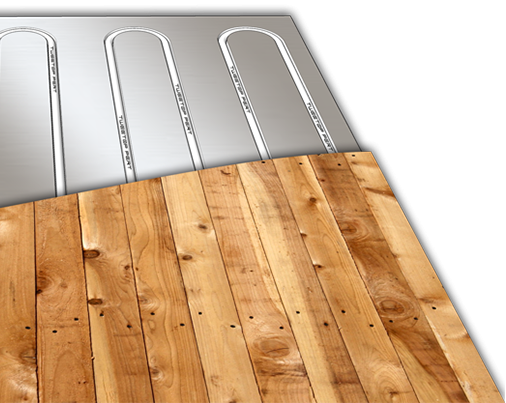 Renova system combines all the advantages of surface heating while being designed for implementation in places where laying a thick and heavy concrete floor is not possible.
Perfect solution for renovation of existing buildings. This system is also used in buildings based on frame construction with wooden ceilings.
In surface heating systems available in Renova heating systems, the whole area of the floor is the heater. A sense of thermal comfort in rooms where surface heating is used is felt already at temperatures that are even 2-3 deg C lower than for conventional heating. This translates into economy of the system, since lowering the temperature inside the room by 1 deg C is a saving of approximately 6% of thermal energy, which is a significant reduction in the operating costs of the heating system.